Unity Mutual launches market-beating Lifetime ISA for first-time buyers and long-term savers
Unity Mutual launches market-beating Lifetime ISA for first-time buyers and long-term savers
Published 21st November 2018 - Unity Mutual is pleased to announce the launch of our market-beating Lifetime ISA to support first-time buyers trying to get onto the property ladder.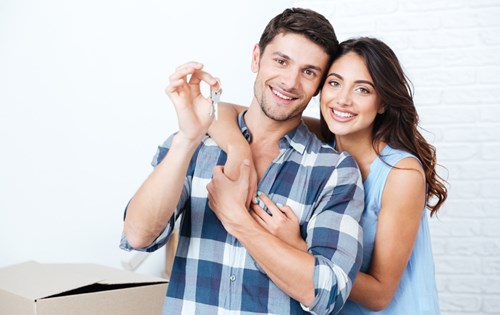 The Unity Mutual Lifetime ISA offers full protection of savings and a generous introductory interest rate of 1.25% until the new tax year in April 2019. It also offers free life cover of up to £5,000 if customers contribute a minimum of £1,000 per year over the next five tax years.
Savers – aged between 18 and 39 ­– will receive an additional £1 from the government for every £4 they pay into the product (up to £4,000 p.a.). They can withdraw the money free of income and capital gains tax to help pay for their first home under £450,000. In addition to this, children turning 18 who hold Child Trust Funds and Junior ISAs can transfer up to £4000 into their Lifetime ISA and still receive the government bonus.
Insurance Director at Unity Mutual, Steve Code, said: "As we have been a Child Trust Fund and Junior ISA provider for many years we know from speaking to parents how difficult it is for many young people to save for a deposit to allow them to buy their own home. Our Lifetime ISA can offer young people a way to do that and enjoy the generous government bonus with full capital protection."
Savers wishing to open a Unity Mutual Lifetime ISA can do so with an initial investment of £250, or by setting up a direct debit of £25 a month.
Though the Lifetime ISA is designed to encourage younger generations to save to buy a starter home, the money can be withdrawn for other purposes, however a 25% government penalty on the value of the savings then applies.
The government has reaffirmed its commitment to the Lifetime ISA, following speculation the scheme would be scrapped and in last week's budget the Chancellor left the structure untouched. Steve Code welcomed the news. He said: "Lifetime ISAs are a valuable tool for the government to help tackle the problem of young people struggling to get onto the property ladder. They reward committed saving but also have a degree of flexibility too. We're glad that the debate over their future has been put to rest – we think the Lifetime ISA opens up the opportunity for many young people to save for and buy their first home and we're glad to be able to do our bit to support that."
If you would like to find out more about the Lifetime ISA visit our page or give us a call on 0161 214 4650 to speak to one of our friendly members of staff.