Great News!
Published 1st February 2021 - Unity Mutual, is pleased to announce the transfer of engagement of Kingston Unity Friendly Society Ltd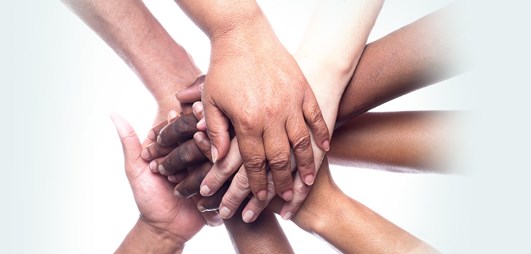 Unity Mutual - which is part of one of the largest and oldest branch based friendly societies in the UK - is pleased to announce the transfer of engagements of Kingston Unity Friendly Society Limited.
A vote was put to Kingston Unity's member representatives – at a Special General Meeting held on 14 November 2020 – asking them to approve the transfer. The proposal was accepted with 91% voting in favour of the proposal. Kingston Unity formally applied to the Prudential Regulation Authority (PRA) to transfer to us, which was subsequently given. The transfer was completed on 1st February 2021.
Jane Nelson, Chief Executive Officer commented: 
"The Oddfellows and Kingston Unity have a similar ethos and complementary values. We are both passionate about mutuality and we are pleased to be able to provide Kingston Unity members with a secure future. Through our Unity Mutual brand we are committed to delivering the best value and service for our customers and members through our combined financial strength and our experience of managing a wide product portfolio.
This will be our fifth acquisition in recent years, following the transfer of engagement of the Druids Sheffield Friendly Society back in 2015, and through those transfers we have developed a competence for being able to provide a seamless transfer and service to the members of those societies. The Kingston Unity members are guaranteed a very warm welcome by all at Oddfellows and Unity Mutual."
Ben Pears, Chief Executive Officer of Kingston Unity Friendly Society commented: 
"We considered a number of potential mutual societies and following an in depth tender process, we are delighted to have selected Oddfellows.  We selected Oddfellows primarily because of their financial strength, experience in transfers of this nature and clear dedication to serving their members. We believe the transfer will not only provide a safe home for our members' monies and maintain the high levels of member service currently received, but it will also allow them to benefit from the competitive products offered by Unity Mutual, the Oddfellows' savings and investment brand."
Following the transfer to the Oddfellows and Unity Mutual, it is the intention for the Kingston Unity business to go forward operating under the Unity Mutual brand.
For more information please contact:
Chief Executive Officer, Jane Nelson on:  0161 832 9361
Chief Executive Officer of Kingston Unity Friendly Society Ltd, Ben Pears on: 01924 229030
Marketing and Communications, Unity Mutual, John Blackburn: 07515 514 157