#couplegoals - what's the cost?
#couplegoals - what's the cost?
Published 14th February 2019 - No two relationships are the same. But in spite of social media-fuelled competitiveness, there are still some old-fashioned couple goals that many people hold dear - but at what cost?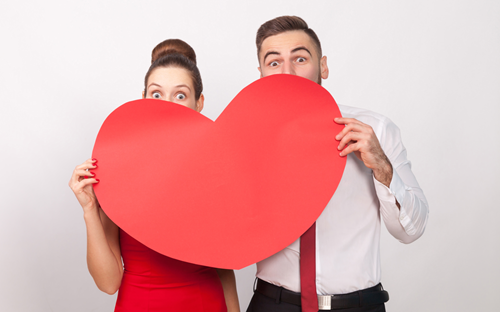 We've picked three of the classics – buying a house, getting married and having a baby – and looked at how much they can cost and how you might save up and define your own #couplegoals.
To give you an incentive to start saving, we're running a prize draw from 1st of February until the 31st of March to win a romantic two-night getaway for two with Virgin Experience Days, to celebrate the launch of our Lifetime ISA. The winner can choose from over 150 stunning, Instagrammable locations across the UK. All you have to do is read the terms and conditions and enter your details here.  
Buying a house
Because house prices vary a lot across the different regions in the UK, what you'll be able to afford will depend on where you want to live.
According to the UK House Price Index for October 2018 provided by Gov.uk, the average house price in London, for example, is £473,609 – whereas in the North East of England it is £128,484. First-time buyers will probably be looking at houses slightly below the average wherever they are, but these can give a good indication of how big a deposit you'll need.
Saving for your deposit might seem daunting, but if you make regular contributions in the right savings account it should become like any other bill. Lifetime ISAs (LISAs) are specially designed to help young people buy a first-time home. The government will add a 25% bonus on top of every £1 – up to £4,000 – that you invest in a year. If you take out a LISA with Unity Mutual before 5 April 2019, we'll add an extra 1.25% interest on top of your savings. Click here to see terms and conditions.  
Tying the knot
According to the Office of National Statistics (ONS) fewer people have been getting married in the UK. The 'Marriages in England and Wales: 2015' report published by the ONS in February last year showed that marriage rates are at their lowest level on record following a gradual decline from the 1970s. Still, it remains the most common marital status in the country and something that many couples still aspire to do.
Something that might explain why fewer Britons are getting married, though, is the cost. According to Hitched.co.uk's '21st Century Bride 2018' survey, the average cost of a wedding in the UK is now £32,273. That includes £5,221 on a venue, £5,890 on food and drink, £2,657 on an engagement ring and £1,321 on a wedding dress.
If those figures make your eyes water more than the thought of saying "I do", here are some tips on how to make your wedding fairer to your bank account.
Venues are the biggest cost of the average wedding, so anything saved here will go a long way. Try booking these as soon as you have fixed a date and a budget. Venues often get full way in advance, and doing it early might even give you an early-bird discount. Booking on a weekday or in the less popular winter season will also cut the price even more.
In terms of rings and dresses, heirlooms or vintage ones may well have even more meaning than one bought from a shop for twice the price. Also, try buying at source. Jewellery from wholesale markets is far better value for money than inflated prices at shops and buying dresses online or second-hand will also help you save.  
Always negotiate and haggle on prices for everything from the venue to photographers and most importantly – try to avoid referring to your big day as a 'wedding'. Instead, describe it as a party or celebration until the price is settled and you might avoid the costly marriage premium that venues and dress suppliers seem to slap on engaged couples.
In terms of saving, try to find a flexible savings account with the best interest rate possible but will still give you access at short notice.
Having a baby
For many people the desire to start a family is as fixed and certain as anything in life - but having children is a big financial commitment.
The problem is, so many expecting parents are completely unprepared. In a survey conducted by MyVoucherCodes published in September last year asked 1,104 parents of children aged 1 and under how their finances were affected when welcoming their little one to the world and 64% of parents said they weren't prepared.
It's not unusual for parents to spend thousands of pounds in the first year alone. And the cost of raising a child until the age of 18 for a couple? £75,436, according to Child Poverty Action Group's August 2017 report: 'The Cost of Child in 2017'. If you include childcare the cost can rise to a staggering £155,100.
It goes without saying that your little bundle of joy will be worth every penny, but there are some tips you can use to make your money go further.
Babies grow very quickly, which can be frustrating if you've just spent £500 on a brand-new pram. Fortunately, it also means there is always a good supply of essentials on second-hand sites or apps. And while changing nappies isn't the most exciting part about having a baby, you can find joy in hunting for nappy deals on price comparison websites.
By law, mums are entitled to a total of 52 weeks of maternity leave. That's made up of 39 paid weeks, referred to as Statutory Maternity Pay or 'SMP', and 13 weeks unpaid. There are some restrictions on SMP so be sure to check here: www.gov.uk/employers-maternity-pay-leave/eligibility-and-proof-of-pregnancy.
For the first 6 weeks of SMP mothers are entitled to 90% of their usual average earnings, then for the next 33 weeks you'll receive £140.98 a week. However, some employers will top up your shortfall, so make sure you ask before the big day and use the Government's SMP calculator to work out how much your salary will be affected. Dads get one or two weeks' paternity leave at either £140.98 a week or 90% of their average weekly earnings, whichever is lower. Shared Parental Leave allows you to share up to 50 weeks' parental leave and up to 37 weeks' pay with your partner.
You should also check if you're eligible for any other new grants or benefits. SureStart is a one-off £500 payment if you're on a low income, or on benefits and have no other children. There are some conditions so check: www.gov.uk/sure-start-maternity-grant for more details.
It's important to make sure you make the most of all the allowances and benefits that are available. These also include mums being entitled to free dental care and free prescriptions for a year after they give birth!
Unlike buying a house or getting married, babies aren't quite so easy to time. Still, many parents end up having to return to work earlier than planned because they can't afford not to. Saving early if you know there's a prospect of you starting a family is as sensible as doing so for a house or a wedding – although you might want to get a flexible savings account in case of any unexpected surprises.
If you'd like to find out about savings options with Unity Mutual click here or call: 0161 214 4650.