A guide to the Lifetime ISA
A Guide to a Lifetime ISA
Keen to learn more about Lifetime ISAs, also known as LISAs? Our handy guide gives you all the details you require, to help you decide if saving with a Lifetime ISA is the right option for you – and your money.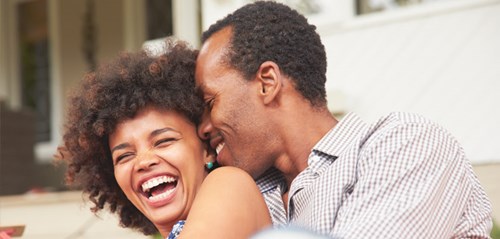 What is a Lifetime ISA?
A tax-free savings or investments account designed to help you save for the deposit for your first home, the lifetime ISA is the most recent addition to the ISA family, alongside cash ISAS, Junior ISAs, and stocks and shares ISAs.
There's something about the word 'Lifetime' that can make things sound like a big deal – daunting, even. But it needn't be. Many wonder if, in the case of a Lifetime ISA, their money is held in the account for life, and therefore they don't have access to it until they come to retire.
The fact is, once your account is open – you're not locked in; you can transfer it to another provider whenever you want.
Lifetime ISAs can, in fact, be a great option for anyone aged 18 and under 39 who is looking to put some money away to save for their home deposit. The reason is simple: the Government adds a cash bonus of 25% a year – up to £1,000 annually – on top of the money you already have in your Lifetime ISA. So, if you save up to £4,000 per year in it, you'll receive the full annual amount of £1,000 on top.
Your bonus is paid monthly, which means you will earn interest on your funds, alongside the cash you put in (known as compound growth).
If you're thinking of purchasing your first residential property (for less than £450,000) or even saving for retirement, Lifetime ISAs can help you do either.
Who can open a lifetime ISA?
Anyone between the age of 18 and under 39 can open a Lifetime ISA. If you are using the money in your Lifetime ISA to buy your first property, though, be aware that you need to have had your account open for at least 12 months before you can use it for this purpose.
Grandparents may choose to open a LISA to help their grandkids buy their first home. Parents may do the same for their children – and they may give them cash to put into their account, however, grandparents or parents cannot open a LISA on their grandchildren's or children's behalf.
If you're nearing 40 years old, open your account before the cut-off, so you can reap the rewards a LISA can bring.
You can keep putting money into the account until the day before you're 50th birthday, so you will still get many years of savings benefits from the account.
Do I have to use my LISA to save for a first home deposit or retirement?
No, not exactly. But if you do withdraw cash for any other reason, you will pay a penalty.
LISAs are designed to help people either get on the property ladder or put away money for their later years – and you will be charged 25%* of the amount withdrawn if you don't use the money for either of these purposes.
Between March 2020 and April 2021, that penalty was cut to 20%. This meant that only the bonus was taken away, which put many savers into a similar position as they were in prior to receiving the cash bonus.
LISAs are designed to help people either get on the property ladder or put away money for their later years – and you will be charged 25% (which isn't charged if you are terminally ill or pass away) of the amount withdrawn if you don't use the money for either of these purposes.
Are my savings protected with a cash LISA?
When you take out our stocks and shares LISA, your savings are 100% protected – with your LISA covered by the UK's Financial Services Compensation Scheme (FSCS).  
When I make a withdrawal, is it tax-free?
Yes, with a LISA, as with other ISAs on the market, withdrawals are always tax-free.
I'm in a couple; can we each have our own LISA?
Absolutely! Joint lifetime ISAs don't exist, so you and your partner will need separate ones; Unity Mutual is here to answer any of your questions about how this works.
How do I open a LISA?
It's really simple to open your Lifetime ISA. You can do it via our website here at Unity Mutual – and you will need to fill out an application form.
You will also need your National Insurance number, address and contact information, so we can check you are a UK citizen and therefore of the right age to open a LISA. You may also need to confirm your identity later on.
You can also transfer money from an existing LISA when you open your account to take advantage of possibly higher interest rates.
Have any more questions?
Want to know more about lifetime ISAs and why opening one might help you save for your future? Get in touch with our team, who will be happy to answer any of your questions.
If you need financial advice
If you're in any doubt about whether this product is right for you, it's a good idea to talk to an Independent Financial Advisor (IFA). You can find a local financial advisor by visiting  www.unbiased.co.uk. You may need to pay for a financial advisor's help, so make sure you ask them about their fees first.
Terms and conditions apply to our Lifetime ISA. For more information read the product's Terms & Conditions and the Lifetime ISA Key Information Documents.